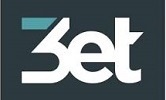 WHAT IS 3ET?
3et have recently joined the market in providing a one stop solution betting software. They provide all bettors and agents with secure, free, licensed access to the world's most liquid betting markets. All accepted bets are guaranteed by 3et, all settlement is handled through 3et. There are NO voids like you may get with other providers. The platform provides the highest limits and best average odds of any available sportsbook.


WHY 3ET?
3et provides its customers with access to all of the major Asian bookmakers and exchanges. Users cannot view the names of the bookmakers on the 3et software, but include:

• Pinbet88 (Pinnacle)
• SBO
• Maxbet (IBC)
• Singbet
• ISN
• GA288
• Matchbook

3et accounts are free of for clients to use. However there is a minimum start up requirement. If interested, please get in touch with us via info@bet-football.com for more details.




WHAT DOES 3ET LOOKS LIKE?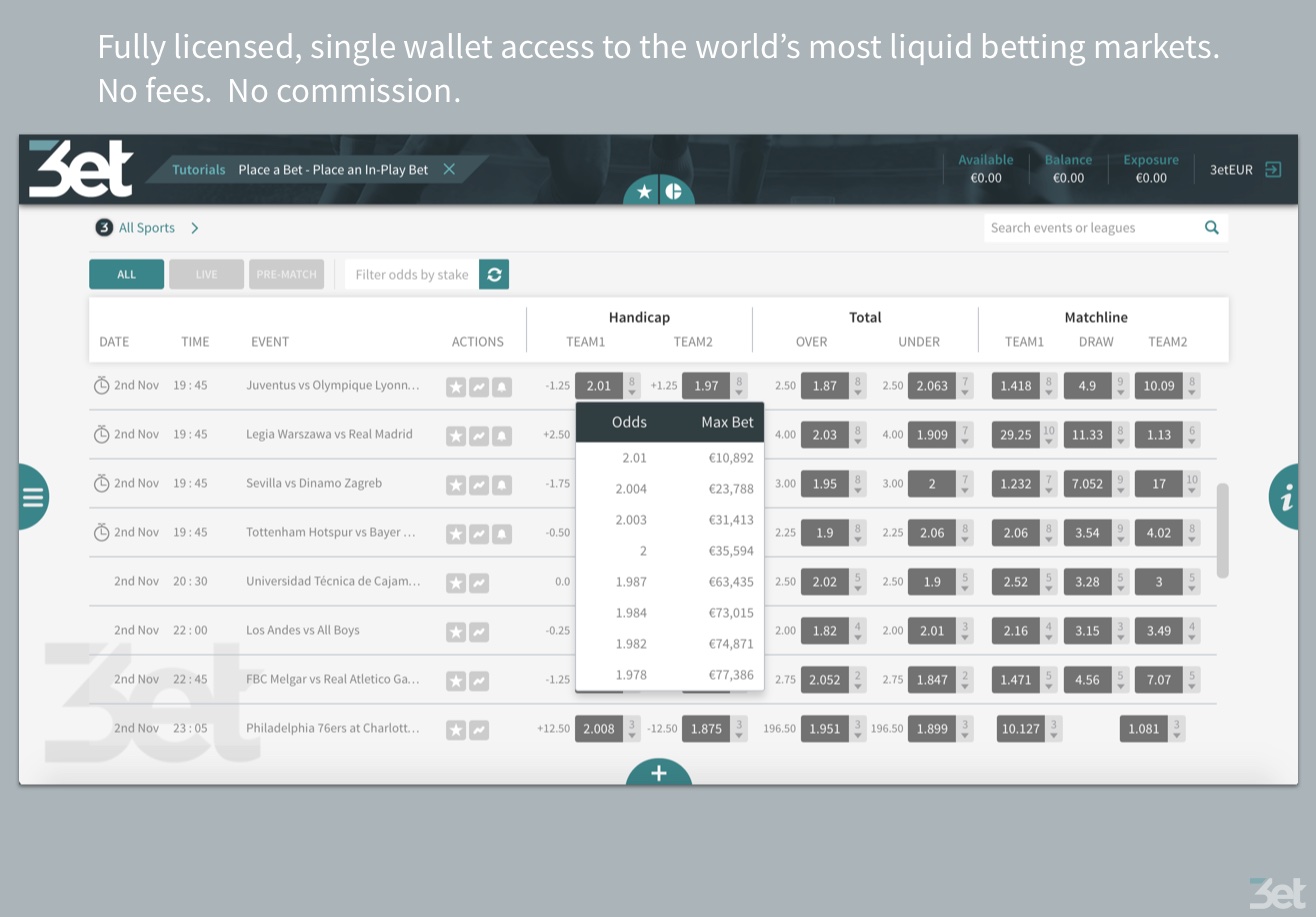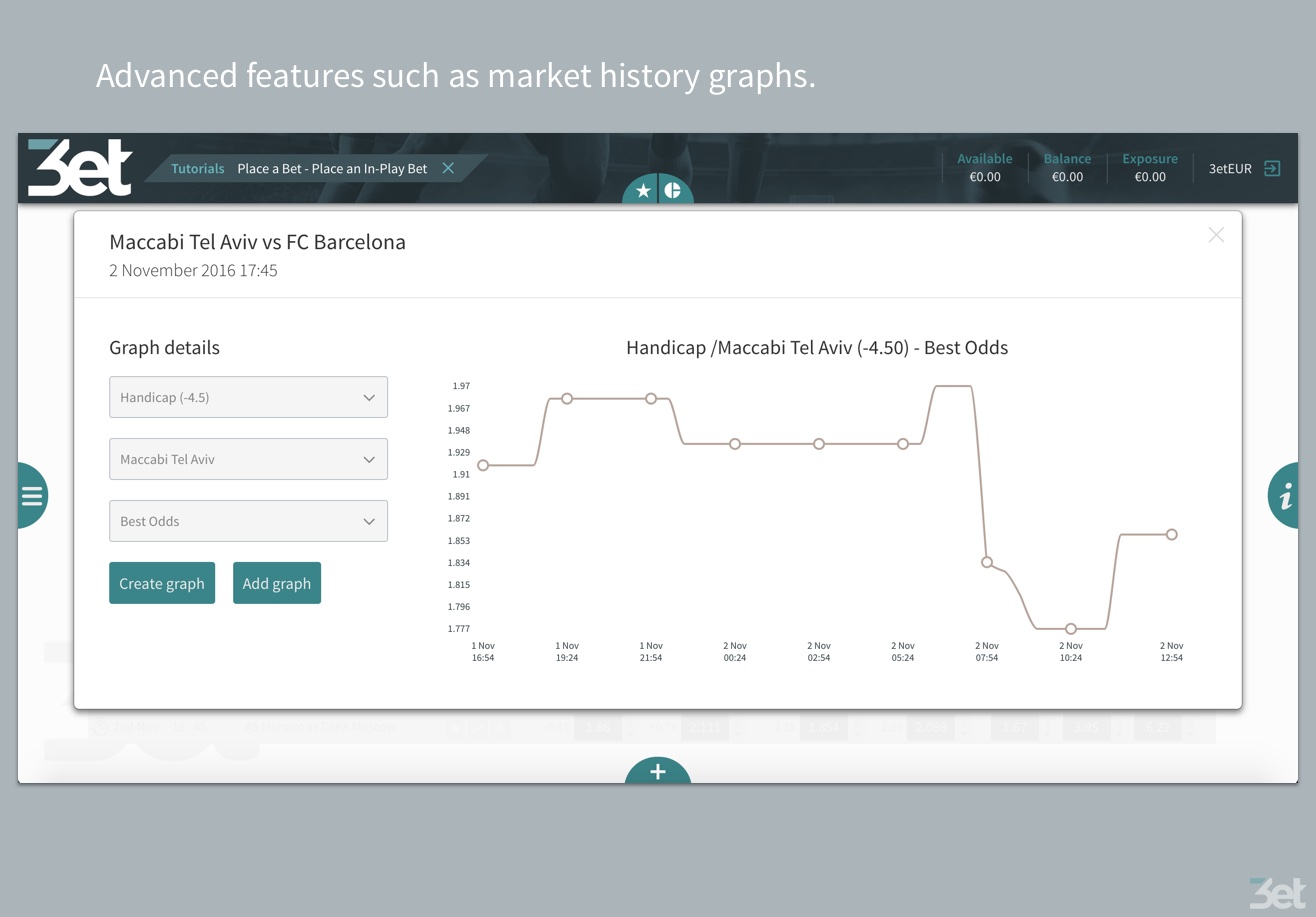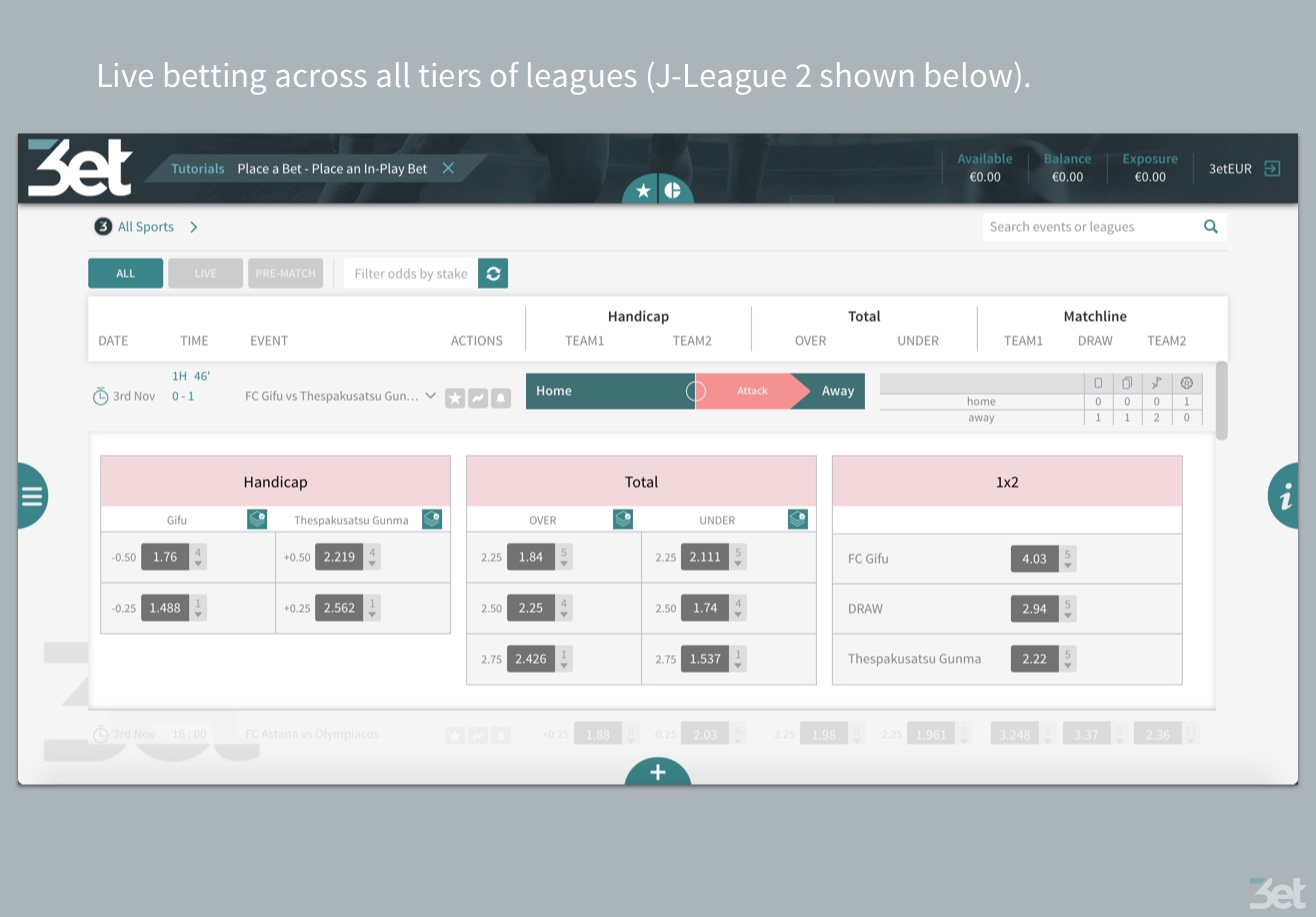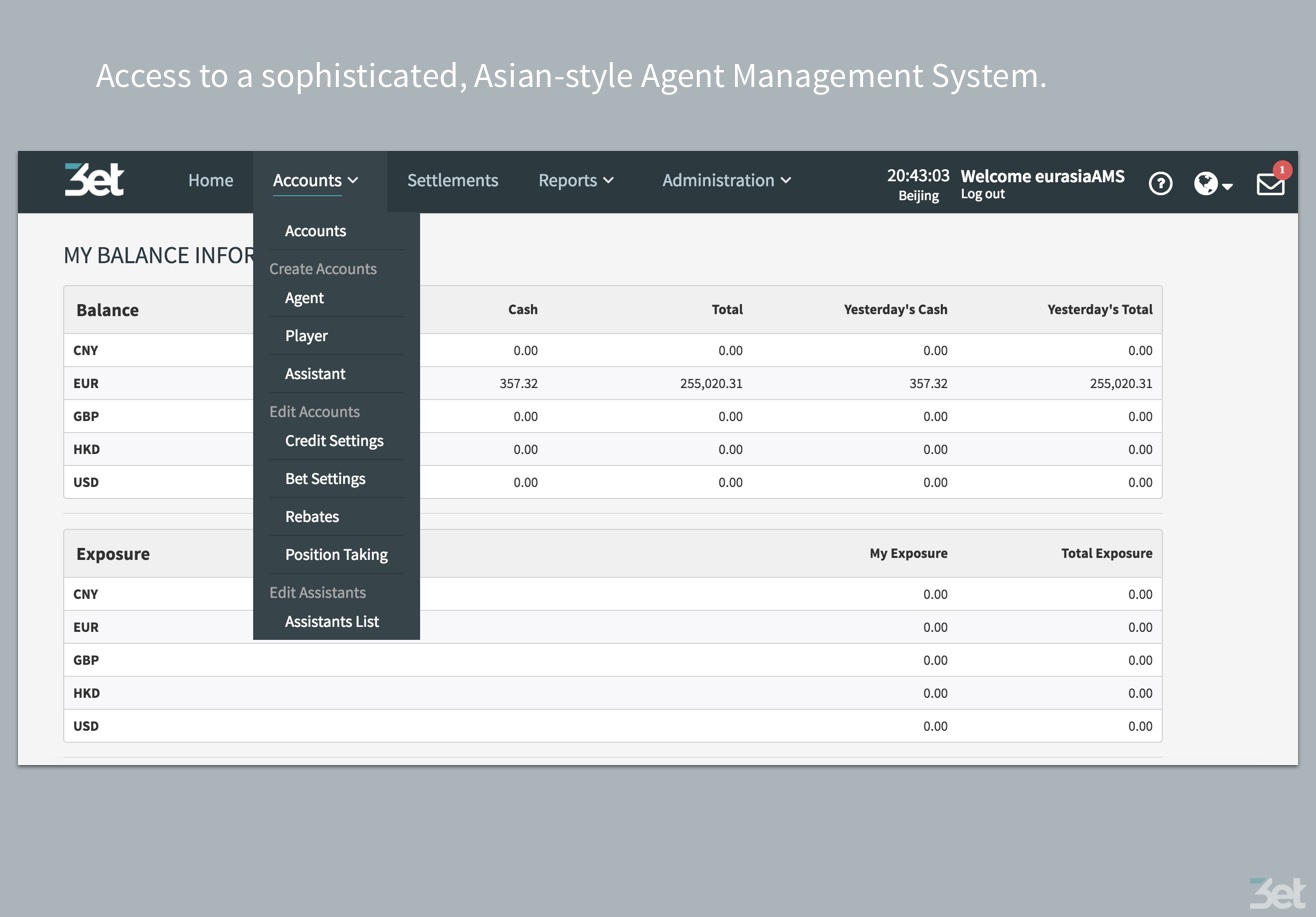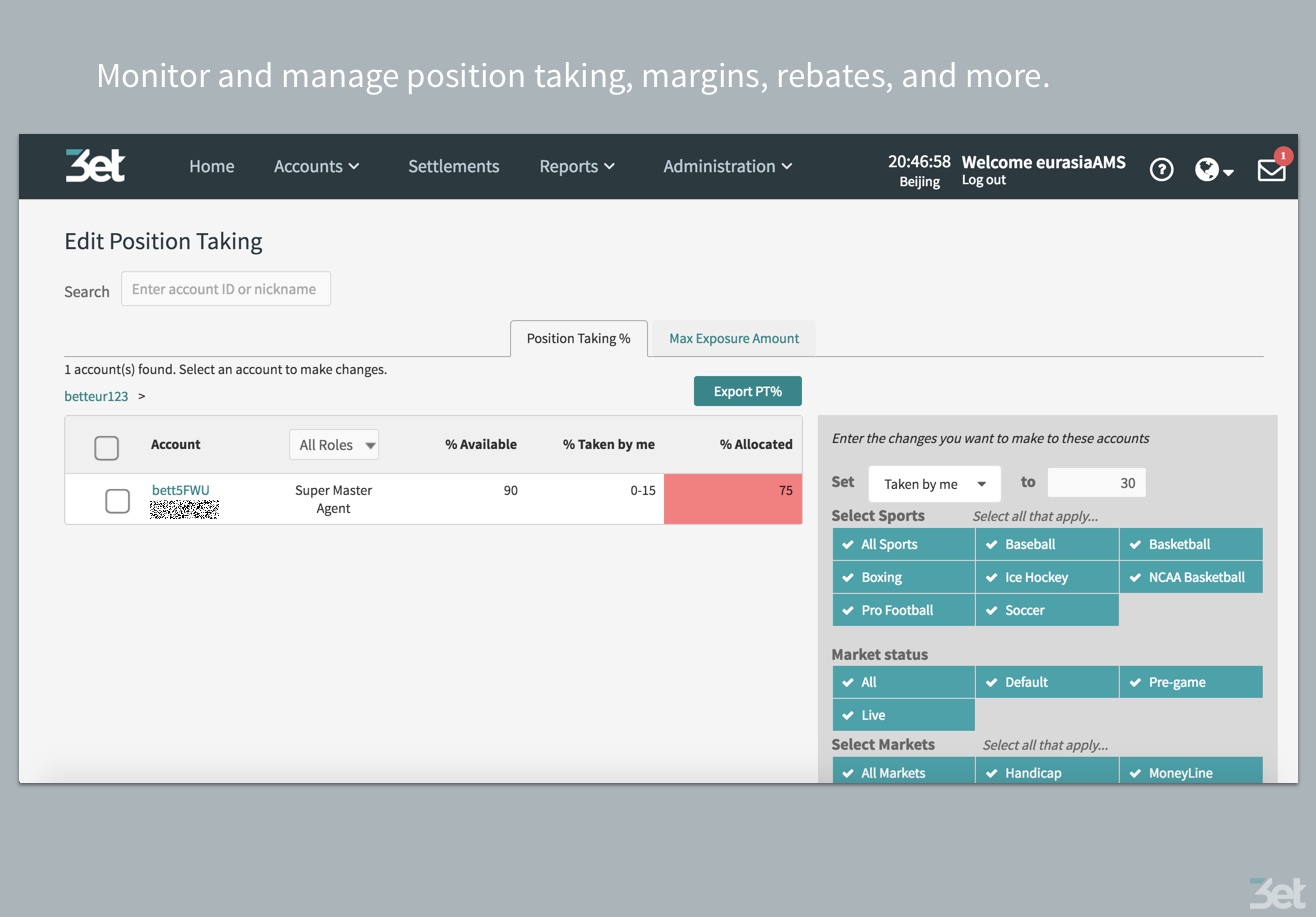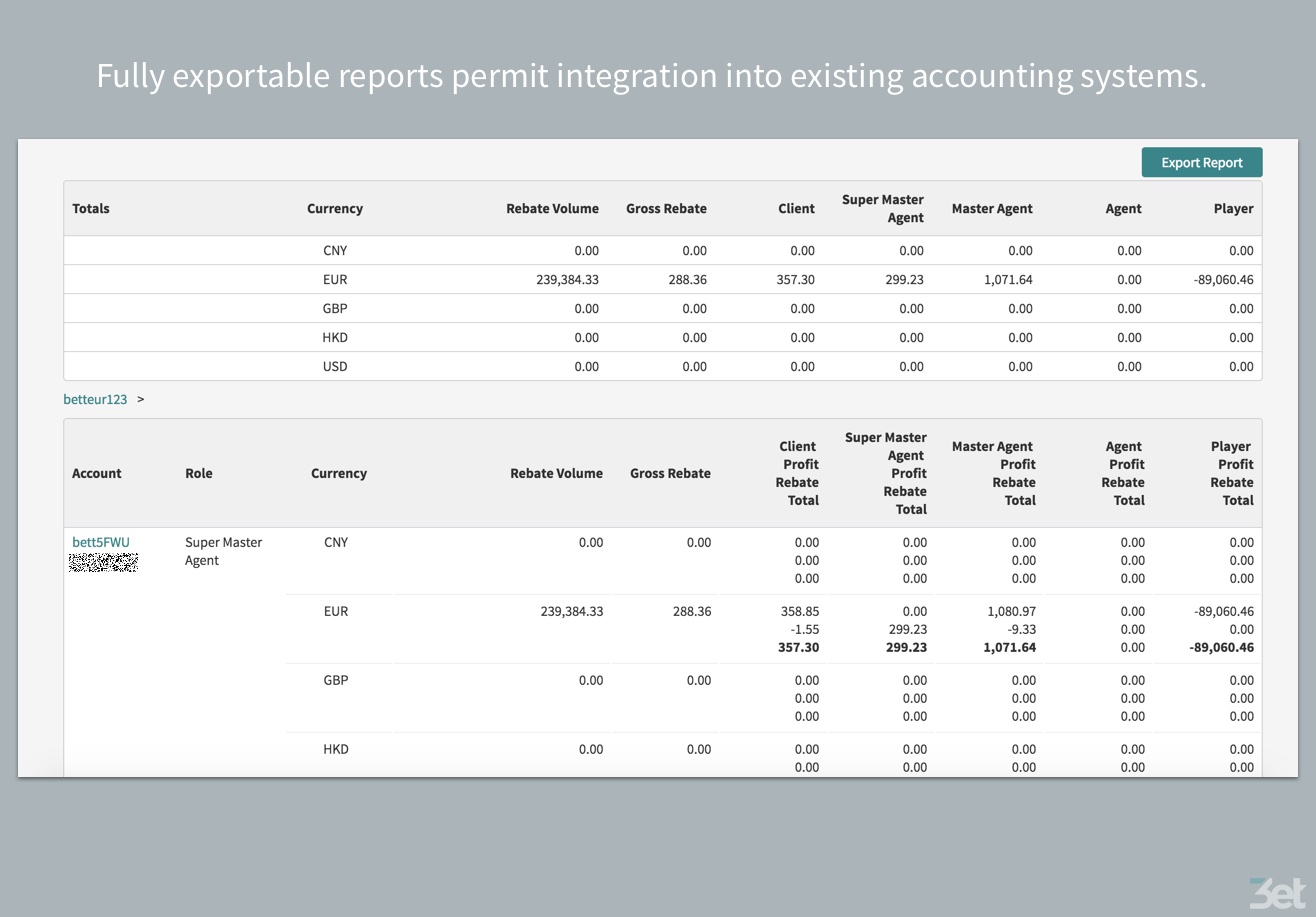 FAQS
You may have some questions while you're getting to know 3et so we've prepared helpful list of FAQs to guide you through the process:

1. What sports does 3et offer?

Football (including Half Time and Corner bets)
Basketball (Limited)


2. What currency can be used with 3et? We can provide 3et accounts in GBP, EUR and HKD.


3. Is there a minimum deposit? Yes, we will require minimum EUR 1,000 or currency equivalent to open a 3et account for you.


4. IBC and Singbet have percentage-based settlement terms. Do I need to change my stake size based on the settlement percentage?
No, you will not need to adjust your stake size. The accounts on 3et have already taken settlement percentages into consideration. You can placed bets as usual.


5. Singbet at time Void bets, will you void them?
NO, we stand all bets so you will not get any void bets using 3et.